Hopkins Marine Station
Hopkins Marine Station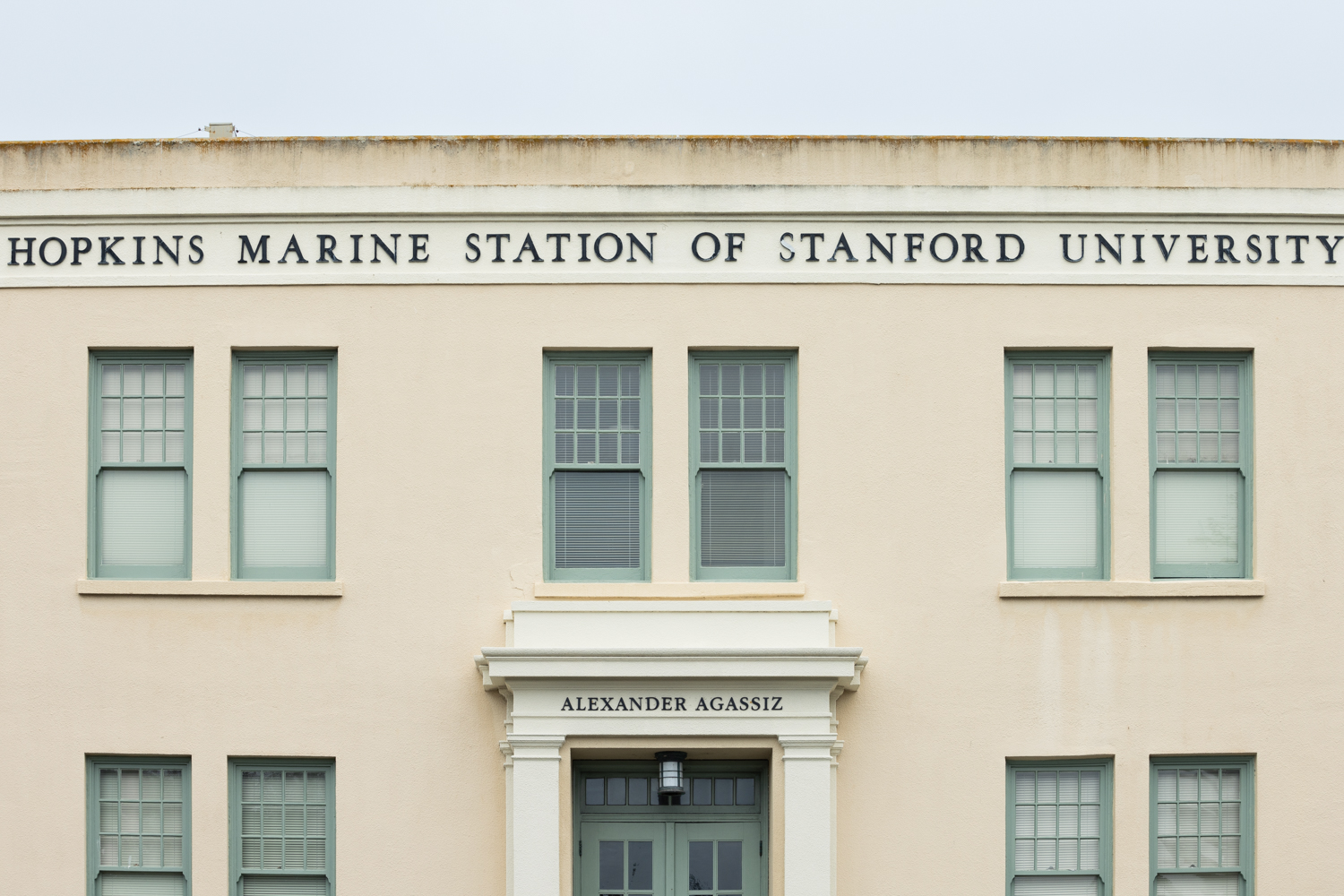 | | | | | | | | |
| --- | --- | --- | --- | --- | --- | --- | --- |
| Facility | Location | Type | Type (2) | Environment | Power | Telemetry | Other features |
| RV Blue Serengeti | 36.6198,-121.9034 | 23-ft Grady White style vessel | Vessel (outboard) | Open aft deck | 12 VDC | | Primarly used for animal tagging |
| RV Dauphin | 36.6198,-121.9034 | 22-ft Radon style vessel | Vessel (outboard) | Open aft deck | 12 VDC | | With 200 pound davit. Primarily used for dive ops. Range about 10-15 miles. |
| Kelp Forest | 36.6207,-121.9014 | Easy access & protected kelp forest and sand channel | Kelp Forest | Subsurface | None | None | Diver accessible |
Directed Access Monterey Bay, California
Below is a list and description of our direct access facilities in Monterey Bay, CA.
Boston Whalers
Between Hopkins Marine Station and Moss Landing Marine Lab we have access to three Boston Whalers. Applicants are required to show a current Smallboats Safety Training Certificate to be able to check them out. 
Protected Kelp Forest off Hopkins Marine Station
Immediately offshore of Hopkins Marine Station is a protected kelp forest and rocky reef. Recreational activities are not permitted here, therefore it is a safe space to test technology. The reef is about 20 – 45ft deep and is easily accessible from a small cove and short surface swim. A navigation cable is present from the cove through the reef. The site is supported by HMS's dive locker which offers showers and bathrooms. A current AAUS dive certification and Letter of Reciprocity is required to dive this site.